"When you buy from an independent artist you are buying more then just a painting or a novel or a song. You are buying hundreds of hours of experimentation and thousands of failures. You are buying days, week, months, years of frustration and moments of pure joy. You are buying nights of worry about paying the rent, having enough money to eat, having enough money to feed the children, the birds, the dog. You aren't just buying a thing, you are buying a piece of heart, part of a soul, a private moment in someone's life. Most importantly, you are buying that artist more time to do something they are truly passionate about; something that makes all of the above worth the fear and the doubt; something that puts the life into living."
#indie
#reblog
#handmade
#independent artists
#indie artists
{via
artistikem
, originally from
hoursspent
}
Handmade Feature: 1Kitai on Etsy
1Kitai is a lovely handmade shop on Etsy by an even lovelier gal! She is currently hoping to sell a few of her items to help pay some ER and hospital bills. In her own words:
1Kitai, the name means '1 hope.' I started out making costumes for people in 2004, and opened my online business making them in 2007 . From there my interested have expanded to what you see today, a mixture of American traditional items and Japanese inspired pieces. I love seeing just what I can make, surprising myself and everyone that knows me. Take a look, you never know just what I'll come up with.
She has some gorgeous items up for sale! I really like these super cute and equally beautiful lucky cat earrings.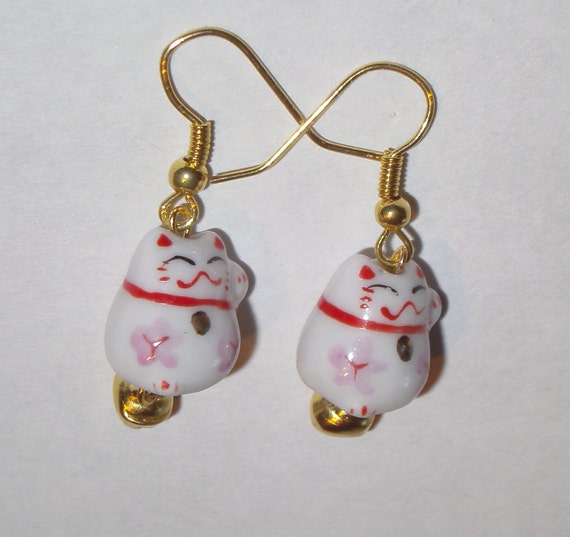 Halloween's coming up soon, these purple and black spider earrings would compliment any costume! They're so cute they'd be great any time of the year!
If you're looking for a great place to store your treasures, this Nyan Cat Keepsake box is adorable AND a great storage solution!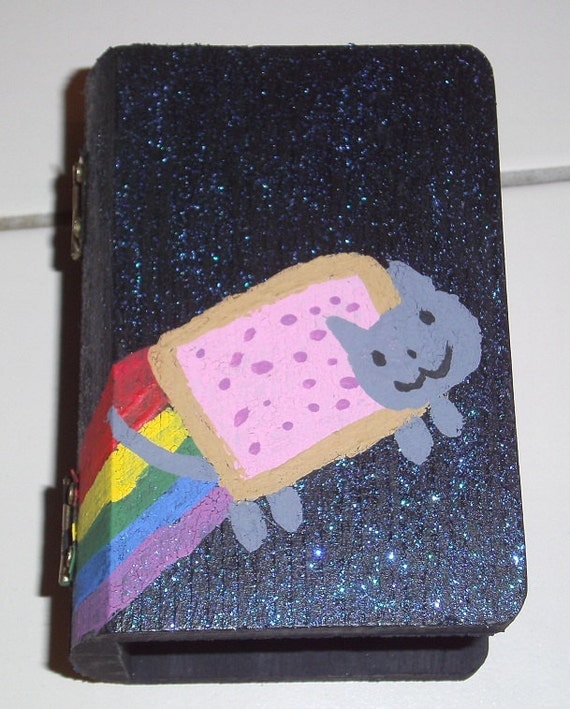 She also makes some gorgeous scarfs! The deep red tones of this beautiful scarf would compliment any fall and winter outfit!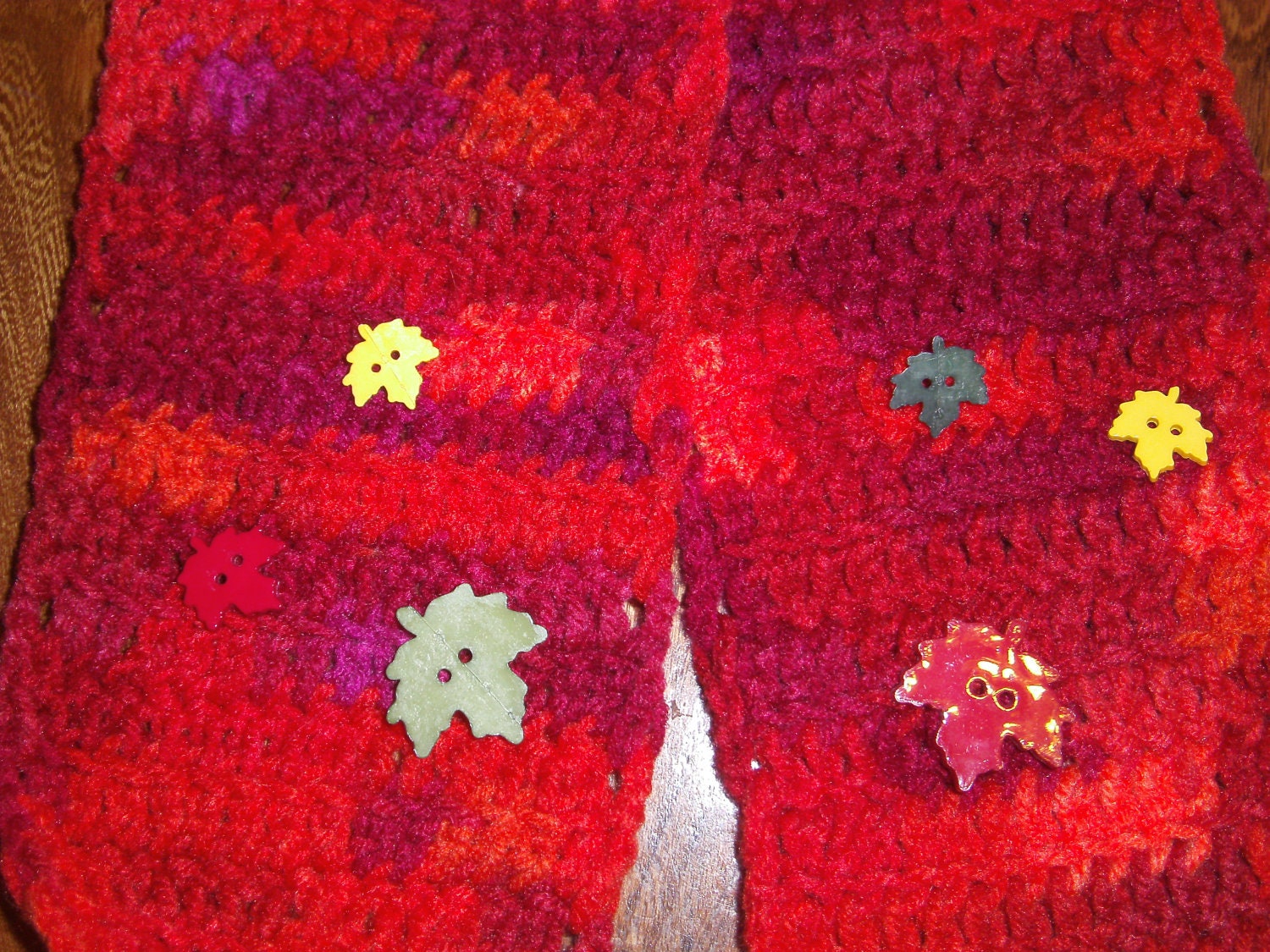 1Kitai has a lot of beautiful, handmade items, please give them a browse! You might just find that one special gift you were looking for, or that one item you must have. As well, it'll be going towards a good cause, helping good folk out is always a plus! All items are custom made to order, so you even have the chance to request something that will be truly unique and special.
You can visit 1Kitai at her Etsy Shop!
#handmade
#featuredhandmade
#etsy
#helping out
#lucky cat
#handmade scarf
#crafts
#1Kitai
Need Help, Not Sure How To Ask
I've typed this up about 4 times now, because I'm unsure of how to even word it. I feel guilty to even be bringing this up, as while I've briefly touched on it, it's still something that's fairly personal to me and contrary to what you might believe or think about me, I actually do like to keep these kinds of things personal and private. If you are the sort to be bothered by people asking for help, then please stop reading, thank you.
#need help
#pricing jewelry
#pricing art
#ideas
#raising money
#arts and crafts
#pricing arts and crafts
#pricing crafts
#handmade
Follow ALL the people! I say this because I just followed a bunch of people. If I was them I'd be wondering who the hell I was and why I was following them. Maybe thinking I was a little creepy. But they're probably normal people so they're just happy to have followers and aren't thinking any of the completely irrational nonsense stuff I come up with.
I haven't posted/checked tumblr a lot lately. I do have content to post, I just feel so tired when I get home from work that all I can think about is collapsing on the couch and idly staring at the wall until the shadows overtake things and it's too dark to see. Or if I do sit at the computer, I end up browsing random things and the only reason I realize I've wasted my time is because my boyfriend will show up and ask why I'm sitting in darkness.
This is probably really just a continuation of the "mean to do something, never get around to doing it, so don't do anything else either" thing. I have a bunch of pictures to go through and upload to facebook/here/make a flickr account and post them there, spanning as far back as before I moved out here to San Jose. My birthday's come and gone this year and Istillhaven't posted pictures from last year's birthday. Posting pictures may not seem like a big deal (especially if you consider all the random instagram ones) but it's one of the few ways my family can currently keep in touch with what's going on in my life. So I feel a little like I am letting them down by never posting anything that's actually meaningful/important (or would be, to them, unlike random instragram shots of trees). I'm also not one to just upload every single picture I have taken of an event or outing. I take lots of pictures in order to try and get a nice shot, so out of 100 pictures I very well may only end up using less than 30-20. That requires going through all of them, picking the best ones, and then editing them to make sure they aren't super fuzzy or grainy or fixing the exposure or lighting balance to make colors pop more, etc. Every once in a while I'll get a "lucky" shot that doesn't require any editing, but that's rare. I don't have a super fancy camera so. Honestly, most professional photographers edit their photos slightly too, I don't think many just ship them as is. Post processing and post production exists for a reason. The point here being that this leads me to end up never posting anything because "not enough time", or whathaveyou.
Then there's actual "important" pictures, such as product pictures or things I've made that I want to show off (like with my Glass Pearl and Crystal Bead Suede Macrame Single Strand Wire Wrapped Necklace). Back in 2010 we made about 50 origami crane earrings for a convention, and I never posted any of the remaining earrings up for sale on Etsy. So this means that I still have them sitting in my storage, doing absolutely nothing for me, or for sales. At some point last year I decided that I would finally post them, but as I started going through the pictures I realized some of the earrings had colors that were running or the crystals didn't match, or whatever. So of course this now meant that I couldn't post ANY of the pictures, because I had to RE-DO EVERY SINGLE EARRING AND TAKE NEW PICTURES. Do I really have to do this? I don't know? I feel like I do. So I haven't been able to get any of that done. And that's preventing me from putting NEW stuff up for sale, because I feel like I shouldn't be making any new stuff if I haven't gotten the older stuff organized first.
In the end, I have no new content on tumblr, or facebook, or pinterest, no flicker account, no pictures to update my family and nothing on Etsy. Not earning any sales, so no income coming in from that either. It's easy to say to myself "I'm going to make ALL the things, and save up money and pay bills and finally get that car we do desperately need and finally set up the doctor appointments I do desperately need and maybe have some saved up to visit my family without being in the negative.
Yet here I am. No pictures, no new items. Materials gathering dust. Sitting in darkness because "too tired to bother turning the light on".
Yeah.
I know.
Yep.
#thoughts
#how to art
#how to etsy
#how to crafting
#how to making
#tired
#mental health
#mental illness
#anxiety
#maybe I'm just crazy
#handmade
#crafts
#handmade
#handcrafted
#crafts
#original
#necklace
#jewelry
#Neo Victorian
#pearls
#crystal
#DIY
#craft
#handmade work
Glass Pearl and Crystal Bead Suede Macrame Single Strand Wire Wrapped Necklace 
I spent several hours across a couple of evenings making this necklace. It's a mother's day gift for my mom back home in Puerto Rico, made to match a suede macrame glass pearl bracelet, and pair of matching earrings. I don't generally do jewelry in sets, mainly because I think that people don't "do that" anymore, that it's old fashioned. My mom however loves sets and she was thrilled when I surprised her with the earrings in addition to the bracelet, so I'm thinking (and hoping) she'll love this as well. This design might seem odd for a woman in her late 50s (it comes off as a little Neo-victorian/steampunkish to me with the "rawness" of the metal colored wire mixed with the pearls), and while my mom is certainly on the conservative/old fashioned side, she's got a little bit of a fashionista in her so I'll know she'll appreciate a modern twist on the traditional pearl necklace.
The three bottom pictures are "process" shots, if you will. I generally start my having an idea of an design in my mind, sometimes it will be concrete and sometimes it will be vague, like in this case. I knew what pieces I needed to use to make it match the bracelet and earrings, but I wasn't all together sure of how to tie everything in. I laid the pieces out in what's traditionally a baking pan, but I've been using it as my component-organizing pan, and my polymer clay baking pan. It's never been used for food, only jewelry. I realize most people have a bead organizer tray with different necklace sizes and compartments for the beads. And don't get me wrong, I'd love one, but I like my pan too. #DIYFTW.
The second to last picture is a fancy artsy shot of the main bead components. It's a glass pearl with pewter beadcaps and small black beads. Secured with double/triple wire wrapped loops. Gave the picture a vintage-like effect because I thought it fit in well with the whole "pearl" concept. The last picture are the pieces laid out on a microfiber buffing cloth so they don't roll around on me. It actually took me about an hour to come up with a "design" because I kept re-arranging pieces around and second-guessing myself. Even when I started putting it together I kept having doubts and moving pieces around.
I don't have a close up shot unfortunately, but I also made some custom wire-wrapped beads to go as spacers, though you can sort of see here that I ended up putting other beads alongside them as I kept thinking that the wire beads alone felt empty. I did like the look and concept and was thinking about maybe expanding on that with another design.
If you liked my work, feel free to pin to Pinterest or share around! I don't mind, so long as my credit isn't removed. Link back here (http://tiranaki.tumblr.com) or to my etsy shop (http://koana.etsy.com).